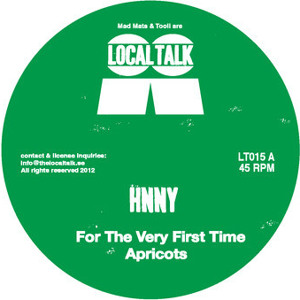 The track title for HNNY's latest release - 'For The Very First Time' - brings memories flooding back of my first venture into sex, like riding a wounded bison on dry oates the journey was as un-smooth as it was painful (chafe included); fortunately for you guys this track is the complete opposite.
Creamy vocals and a sultry synth sample that lathers the liquid percussion throughout help to produce a track that's worth getting up for; if you've got ADHD then your seriously screwed, this sound enticingly addictive.
I've just had our 'very first time' all over again and by the saggy left testicle of Nelson Mandela was it a million times better. HNNY - I love you.
LOCAL TALK ON SOUNDCLOUD:
BUY FOR THE VERY FIRST TIME HERE:
HNNY - For The Very First Time (LT015, Side A)
by
Local Talk